7 Day / 6 Night KwaZulu Natal North Coast Golf Tour
Day 1
On arrival you will be met at Johannesburg International Airport and will be taken in an air-conditioned mini-bus or bus to Champagne Sports Resort in the Drakensberg Mountains where you can spend the rest of the day relaxing after your long journey.
---
Day 2
After a leisurely breakfast we play 18 holes of golf at the Champagne Sports Resort Course in the spectacular setting at the foot of South Africa's highest peak. The rest of the day is again spent relaxing or exploring the area for local art, furniture or hand woven carpets and rugs.
---
Day 3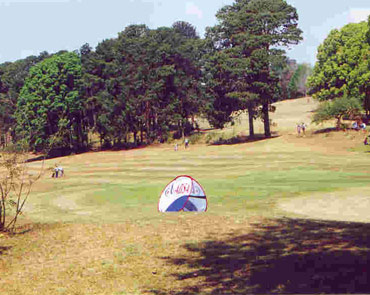 After a relaxed breakfast we leave for Pietermaritzburg where we play an early afternoon game at the Victoria Country Club. Set on the slopes above the city this well wooded course offers views of what was once considered to be the heart of the British Empire. After golf is over we continue our journey on to the coast where we settle for the remainder of the tour at the Zimbali Estate Hotel.
---
Day 4
Today we 'stay at home' and play the Zimbali Estate Golf Course. The first half of this course is set in an area of what used to be cane fields and offers wide views of the sea and rolling hills. The second half is quite different, being set in lush coastal forest vegetation with dense rough and some huge old trees.
---
Day 5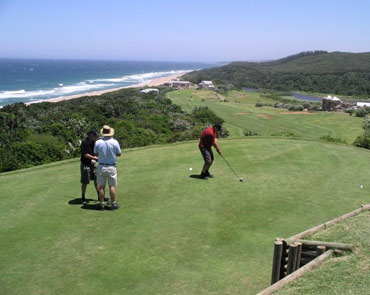 At about 11h30 we tee off at the Princes Grant Golf Course. In the late afternoon we head down to Durban for a quick view of the city and dinner at the Fisherman's Wharf.
---
Day 6
We have an early departure to the Durban Country Club, where we play their magnificent 18 hole coastal dune course, returning in the afternoon to relax at Zimbali.
---
Day 7
After a relaxed breakfast we return to Durban Airport and a flight back to Johannesburg to connect to your evening flight home, or onward journey.
---
Notes
We reserve the right to change venues without notice, if those advertised are not available for any reason. All efforts will be made to ensure that substitutions are of a similar quality.