7 Day / 6 Night KwaZulu Natal South Coast Tour
Day 1
On arrival you will be met at Johannesburg International Airport and will be taken in an air-conditioned mini-bus or bus to Champagne Sports Resort in the Drakensberg Mountains where you can spend the rest of the day relaxing after your long journey.
---
Day 2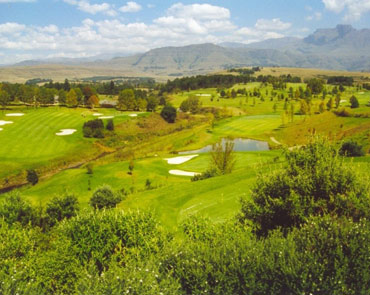 After a leisurely breakfast we play 18 holes of golf at the Champagne Sports Resort Course in the spectacular setting at the foot of South Africa's highest peak. The rest of the day is again spent relaxing or exploring the area for local art, furniture or hand woven carpets and rugs.
---
Day 3
After a relaxed breakfast, we head off to the South Coast. We reach San Lameer in time to play the watery, but beautiful San Lameer course. We spend the next three nights at the San Lameer Protea Hotel.
---
Days 4 & 5
We have a relatively short drive each day to the Wild Coast Sun Golf Course and Southbroom. Both courses are typical coastal golf courses with some lovely views of the sea and dense rough to catch the not so accurate.
---
Day 6
We transfer to the magnificent Selborne Park Lodge where we play their spectacular 18-hole course. We overnight at Selborne Park Hotel.
---
Day 7
After a leisurely breakfast you will be transferred to either Margate or Durban Airports to return to Johannesburg to catch you connecting flights home.
---
Notes
Minimum of 4 pax per tour.
We reserve the right to change venues without notice, if those advertised are not available for any reason. All efforts will be made to ensure that substitutions are of a similar quality.